FSEA, with its National Accounts Agreement with Grainger, the leading business-to-business distributor of maintenance, repair and operating (MRO) supplies, is able to offer its members unbeatable purchasing discounts. With nearly $10,000,000 in aggregated purchasing leverage, FSEA members receive very aggressive discounting on 13 major categories, including several thousand commonly used items.
FSEA members can take advantage of significant product discounts and benefits on categories including the following: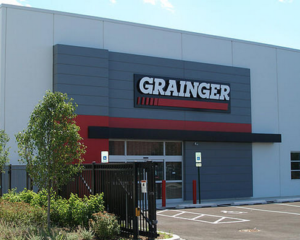 • Motors
• People Safety
• Facility Safety
• Footwear Safety
• Electrical
• Power Transmission• Hand Tools
• Material Handling
• Abrasives
• Lubrication
• Welding and Machining
• Power Tools
CAUTION: Members MUST log in to their Grainger Accounts at www.grainger.com in order to see and realize the discounted savings.
For more information on the Grainger program for FSEA members, contact the FSEA office at 785.271.5816. For more information on Grainger, visit www.grainger.com.